Object Details
Catalogue Status

Research in Progress

Description

Figure in long flowing gown, full sleeves. Head thrown back, turned to right. Right arm upraised, flexed, palm turned outward. Left hand gathers gown at waist. Sandaled left foot appears at back.
See more items in

Cooper Hewitt, Smithsonian Design Museum Collection
Product Design and Decorative Arts Department
Date

ca. 1900
Accession Number

1910-41-1
Credit Line

Gift of Mr. and Mrs. John W. Alexander
Modeler

Agathon Léonard, b. in Belgium, active in France, 1841–1923

Manufacturer

Sèvres Porcelain Manufactory, Sèvres, France, founded 1738
made in

Sevres, France
Medium

Molded porcelain (bisque)
Data Source

Cooper Hewitt, Smithsonian Design Museum
Type

ceramics
Decorative Arts
Figure of a Dancer
Record ID

chndm_1910-41-1
Usage

Not determined
This media file is in the public domain (free of copyright restrictions). You can copy, modify, and distribute this work without contacting the Smithsonian. For more information and to review the 3D disclaimer, visit the Smithsonian's
Terms of Use
page.
We also suggest that users:
Give attribution to the Smithsonian.
Contribute back any modifications or improvements.
Do not mislead others or misrepresent the datasets or its sources.
Be responsible.
International media Interoperability Framework
IIIF provides researchers rich metadata and media viewing options for comparison of works across cultural heritage collections. Visit the IIIF page to learn more.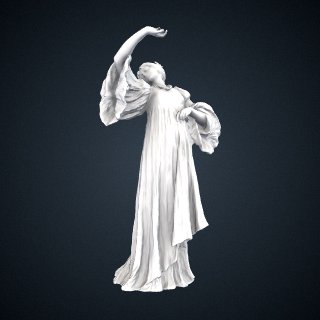 3D Model