Object Details
Exhibition Label

This mixed-media artwork labeled The Carter Presidency appeared on Time the week of the 1980 Democratic National Convention. Artist Joan Hall recently reflected on the making of this work: "When I was given this assignment by Time magazine, I was assigned a long list of events . . . to include. . . . I believe that an illustrator must combine good graphics with content, so it was a bit of a challenge to put so much information on one cover without it looking too cluttered. I solved this problem by making individual compartments surrounding the sculpture of Carter."
Time cover, August 18, 1980
See more items in

National Portrait Gallery Collection
Date

1980
Object number

NPG.82.TC83
Credit Line

National Portrait Gallery, Smithsonian Institution; gift of Time magazine
Artist

Joan Hall, born 1939
Neil Estern, born 18 Apr 1926

Sitter

James Earl Carter, Jr., born 1 Oct 1924
Topic

Printed Material\Book
Symbols & Motifs\Flag\National\United States
Vehicle\Military vehicle\Tank
Symbols & Motifs\Flag\National
James Earl Carter, Jr.: Male
James Earl Carter, Jr.: Literature\Writer
James Earl Carter, Jr.: Natural Resources\Agriculturist\Farmer
James Earl Carter, Jr.: Military\Navy\Officer
James Earl Carter, Jr.: Politics and Government\President of US
James Earl Carter, Jr.: Politics and Government\Governor\Georgia
James Earl Carter, Jr.: Society and Social Change\Founder\Charity
James Earl Carter, Jr.: Politics and Government\State Senator\Georgia
James Earl Carter, Jr.: Nobel Prize
James Earl Carter, Jr.: Presidential Medal of Freedom
Portrait
Medium

Plaster, mixed media and pine shadow box

Dimensions

50.8 x 38.1 x 24.1cm (20 x 15 x 9 1/2")
Data Source

National Portrait Gallery
Restrictions & Rights

? Joan Hall
Type

Sculpture
Record ID

npg_NPG.82.TC83
Usage

Usage conditions apply
There are restrictions for re-using this 3D model. For more information and to review the 3D disclaimer, visit the Smithsonian's
Terms of Use
page.Restrictions: These files consist of 3D scans of historical objects in the collections of the Smithsonian and may be downloaded by you only for non-commercial, educational, and personal use.
These files consist of 3D scans of historical objects in the collections of the Smithsonian and may be downloaded by you only for non-commercial, educational, and personal uses subject to this disclaimer (http://www.javakicks.com/disclaimer) and in accordance with the Terms of Use (http://www.javakicks.com/termsofuse).
International media Interoperability Framework
IIIF provides researchers rich metadata and media viewing options for comparison of works across cultural heritage collections. Visit the IIIF page to learn more.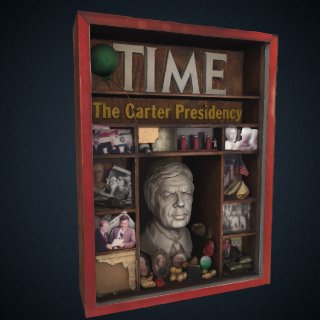 3D Model